#1 PPF Installer in Markham
ID Protection is your one-stop shop for Paint Protection Film (PPF) installation services in Markham. Our team of skilled PPF installers has years of experience and a passion for precision, ensuring that every PPF installation is performed to the highest standard.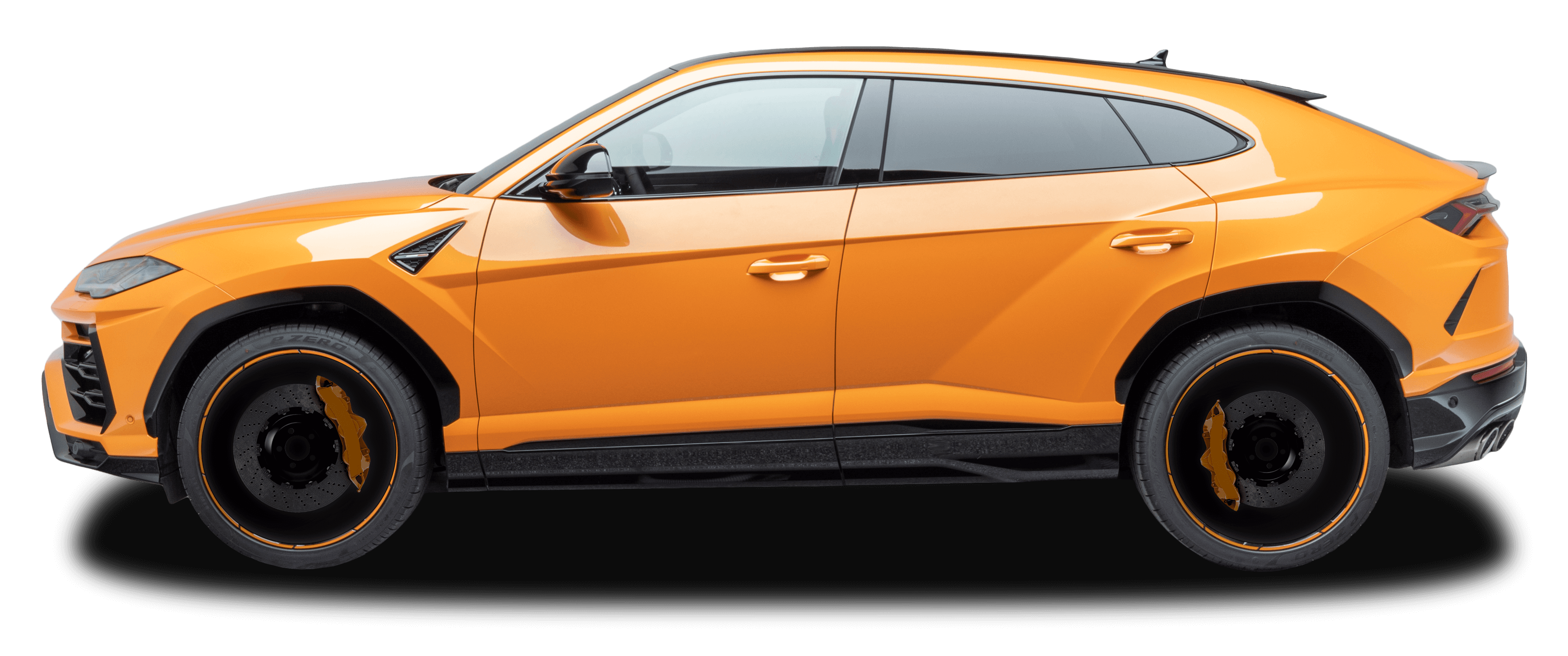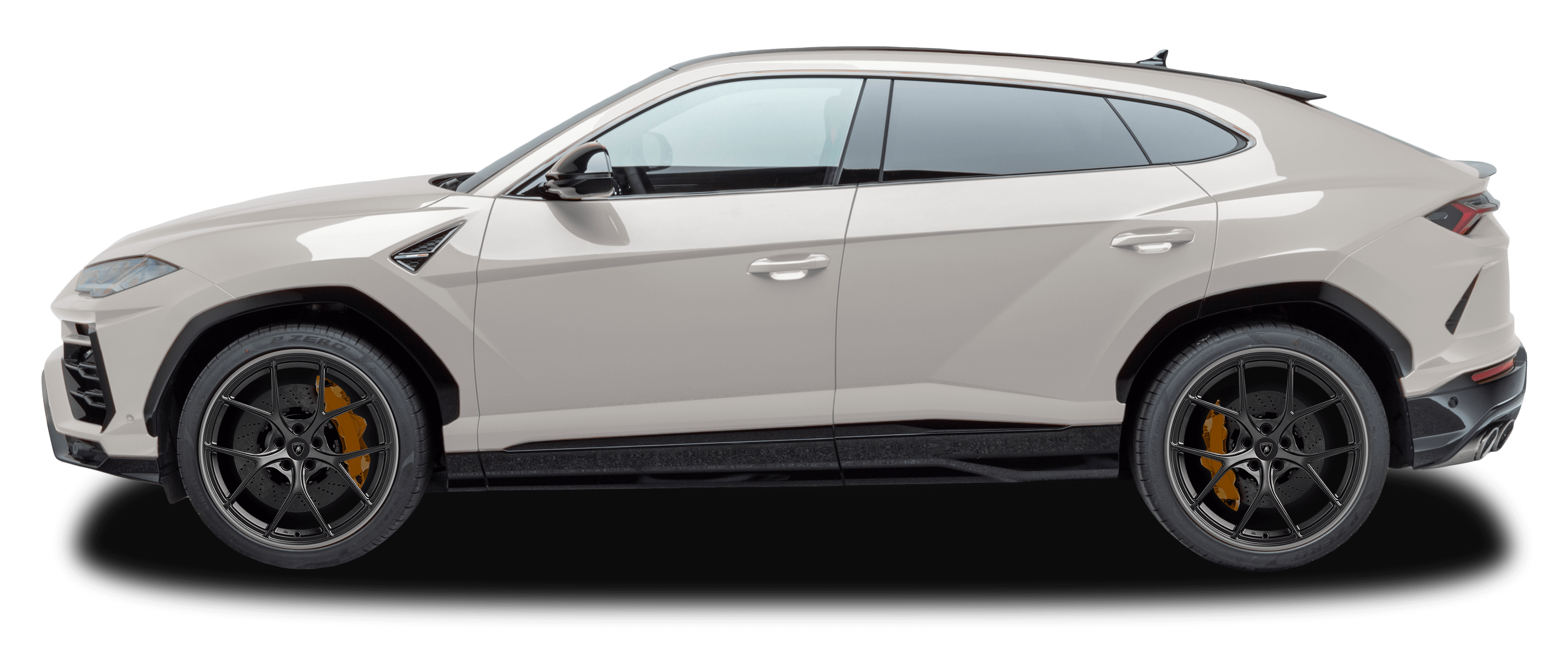 PPF Packages
All packages include complimentary ceramic coating on windows and rims.
Click on the package to get a quote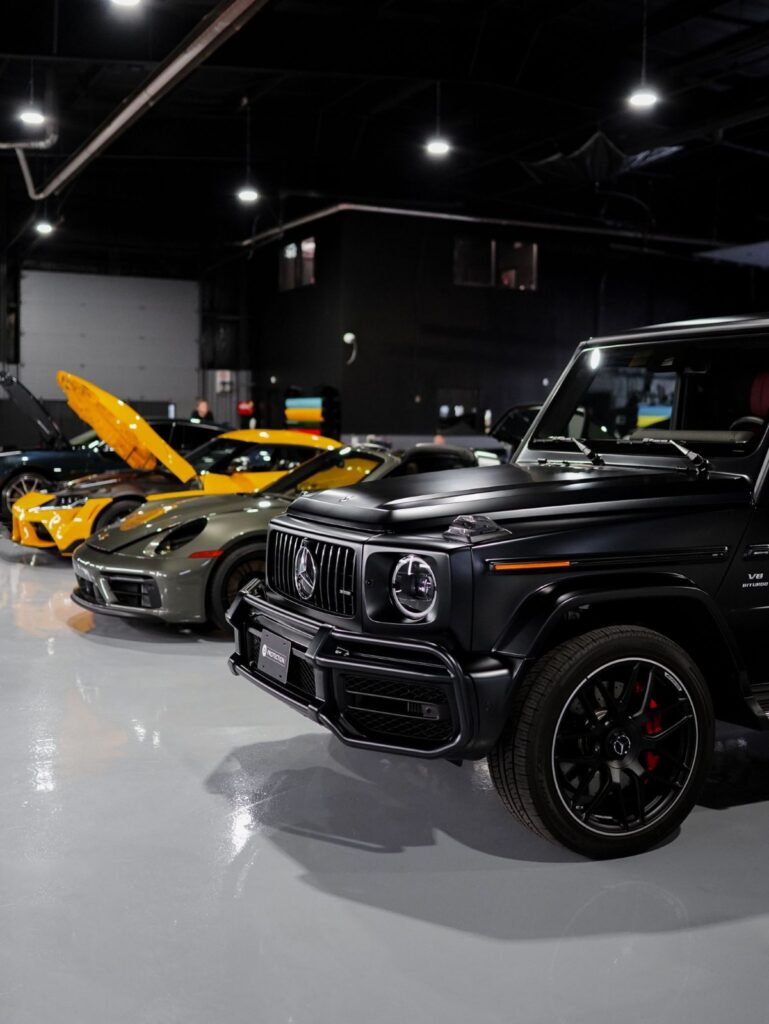 Paint Protection Film Installation in Markham
PPF is a clear film, in most cases made from polyurethane. It is applied to the surfaces of your car's exterior to protect the car's paint. ID Protection provides professional PPF installation services in Markham. Our top-quality PPF products are hydrophobic and have a self-healing capability. We offer a 10-year warranty for our PPF installation services in Markham, so you could stop worrying about your car's paint. Schedule an appointment with us to start the journey of safeguarding your car's paintwork. Reveal the beauty of a car that stands the test of time.
What is paint protection film (PPF), and why is it important?
Paint protection film (PPF), also often known as 'clear film' or 'clear bra,' is a thin and clear layer of film, typically made of urethane, that is applied to the exterior of a vehicle to protect its paint.
PPF, in practice, acts as a protective barrier between the vehicle's exterior and various elements that can cause damage to the car's paint. PPF can protect your car's paint in Markham from various types of physical and chemical damage, including scratches, chips, abrasion, UV rays, road salt, bird droppings, and acids, among others.
The PPF can be designed to cover the whole car's surface or just installed in our PPF studio in Markham on high-impact areas, such as the hood, fenders, front bumper, door edges, and mirrors.
In a nutshell, PPF in Markham helps protect your car's paint looking now for years to come. PPF is a relatively inexpensive investment that can help you maintain your car's resale value.
Who can install paint protection film in Markham?
If you are looking for a high-quality PPF installation in Markham, ID Protection is a leading installer of paint protection film (PPF) in Markham with a proven track record of competitive prices and excellent service.
ID Protection has a great reputation in Markham and has been providing PPF services for years with a lot of satisfied customers.
We use only the highest quality materials in our PPF products and offer a lifetime warranty of PPF installations in our studio in Markham. Here at ID Protection, we also have a team of professional, experienced installers who will do a great job on any vehicle.
Contact ID Protection right away for a free consultation. We'd be happy to answer any questions or inquiries that you may have and will help you choose the right type of PPF product for your specific needs.
Partial PPF
Strategically targets the most damage-prone areas to safeguard your vehicle.
Partial Fenders
$70
How long does paint protection film last?
The actual lifespan of PPF (paint protection film) in Markham may vary depending on a number of factors, but on average, high-quality PPF installed in our studio in Markham can last between 5 and 10 years or even longer with adequate care.
Yet, these estimates are not definite, and here are some factors that may affect the PPF's lifespan in Markham:
Quality of the film: higher-quality PPFs from reputable brands are typically made from thicker, more durable materials with self-healing ability, prolonging their lifespans.
Installation method: if the PPF is not installed properly, it won't properly bond with the car's exterior and paint, which may result in the film peeling or discoloration prematurely.
Maintenance practices: how the PPF is cared for will also affect its lifespan. The PPF should be cleaned and washed regularly with water and mild soap, without using any abrasive cleaners or harsh chemicals. Applying a protective sealant or spray may also provide additional UV protection and maintain the PPF's gloss.
Driving habits: the way the user drives their car and the conditions of the road can influence the wear and tear on the PPF and affect its lifespan. If, for example, the user frequently drives on gravel roads, the PPF may experience more potential damage from rocks and debris.
Environmental factors: the conditions of the environment in which the car is frequently driven can affect the PPF's longevity. Frequent exposure to high temperatures, UV radiation due to direct sunlight, or exposure to chemicals can significantly impact the PPF's performance.
How to take care of paint protection film?
Here are some tips on how to take care of PPF in Markham and improve its longevity:
Regular cleaning. Wash the PPF regularly to remove debris, dirt, chemicals, or other contaminants that may have accumulated on the PPF's surface. Use a PPF-specific cleaning solution or mild automotive soap+water and wash by hand or low-pressure setting with pressure washers.  Avoid using abrasive cleaning tools or harsh chemicals, as well as automatic car washes that may damage your PPF.
Regular inspection. It's recommended to have your PPF inspected regularly by a PPF professional in Markham, who can check whether the film layer is still properly bonded to your car's paint and identify any signs of damage.
Promptly remove contaminants: remove bird droppings, tree sap, bugs, or other substances that come into contact with the PPF's surface as soon as possible to prevent them from scratching or staining the PPF.
Avoid high temperatures: don't expose the PPF to high temperatures, be it direct sunlight, hot water, or steam, especially immediately after installation. Follow the PPF manufacturer's guidelines for temperature-related restrictions. If possible, park your vehicle in shaded areas, or use a vehicle cover to protect the PPF from prolonged exposure to sunlight and UV Rays.
Interior PPF
Protection against unwanted scratches on delicate surfaces inside the vehicle.
Center Console
$150
At our PPF installation studio in Markham, we protect and save the beauty of your car. We pay attention to each detail of the interior, providing our PPF installation services in Markham. Look how your car's interior takes its best image.
Can paint protection film be applied to any vehicle?
Yes, we can apply paint protection film (PPF) in Markham to any vehicle regardless of the car's make, year, or model. However, for some vehicles in specific conditions, you may need special preparation before we can apply the PPF.
Here are some considerations that may affect whether PPF can be applied to your vehicle without any special treatment:
The vehicle's type and shape: while PPF is designed to conform to any car surface, cars with overly complex and curved surfaces may need special custom-made PPFs and /or professional installations from our PPF studio in Markham. Cars with contoured panels, fog lights, headlights, or other parts with intricate details may need special treatments. Also, some vehicle types may have special paint finishes that require specific care or special types of PPF.
The condition of the paint: if your paint is already faded, scratched, or chipped, it may need to be repaired before the PPF can be applied. In general, It's best to apply the PPF when the paint is in good condition.
The vehicle's location: if the car is located in an area with extreme weather conditions (i.e., overly cold winters), you may need special treatments to the car before applying the PPF, or you may need a specific type of PPF that is designed for those environmental conditions.
If you are unsure whether your vehicle can have PPF applied right away, consult with a professional PPF installer in Markham like ID Protection to discuss your specific needs. This may help you choose the right type of PPF for your needs and whether you'll need special treatment or customization.
Where can I remove paint protection film in Markham?
ID Protection has been providing PPF removal services for years, with a lot of satisfied customers and a great reputation in the Markham area.
With our team of certified PPF installers in Markham, ID Protection is confident in our ability to remove your PPF without damaging your car's exterior and paint job. We offer a satisfaction guarantee and very competitive prices, so you can be sure that you are getting a great deal and quality service when you choose ID Protection to remove your PPF.
Reach out to ID Protection directly for more information about PPF removal services in Markham, and we'll be happy to answer your questions.